What You Should Know About Triple Glazed Windows May 16, 2019 By &nbspFenesta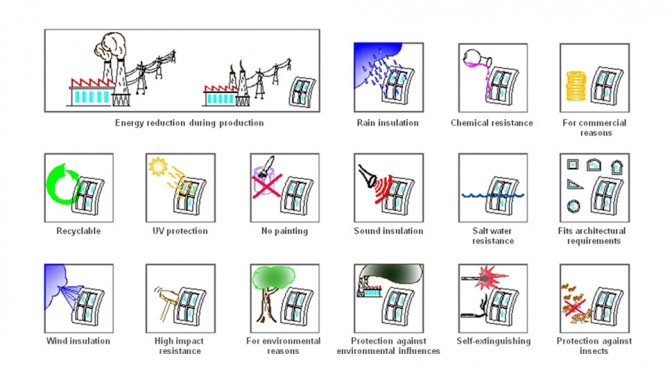 A triple glazed window is a window that comprises of 3 layers of windows. Exhibiting strong insulation performance, this window type saw its first use in Sweden several years ago.
Triple glazing has grown in preference over the years, and has gradually gained a lot of acceptance. As a matter of fact, they are quite popular in countries that have colder climates.
Triple-glazed windows are great at taking in the warmth of sunlight and then getting it into the rooms. Best suited for bigger windows, these windows also contain a glass pane that has solar control and self-cleansing characteristics. But, these aren't the only type of glazed windows available in the market today, which aptly brings us to the next segment: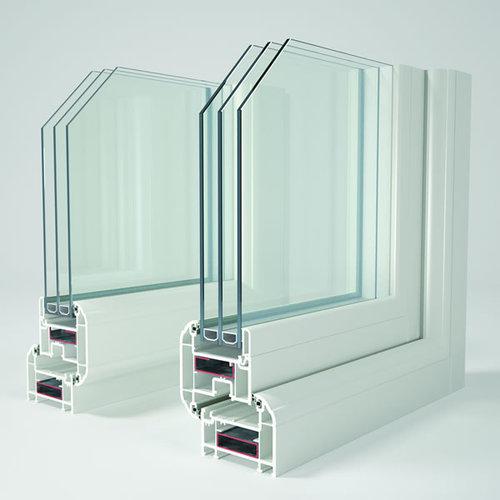 Type of Glazing
The difference between double glazed and triple glazed windows is that a double glazed window is made of 2 panes while a triple glazed window is made of 3 panes. Both these windows help in keeping heat in the house, but since the triple glazing has an extra layer to it, triple glazed windows go one more step. Triple glazed windows decrease condensation and reduce a lot more noise as compared to double glazed windows. These windows are highly energy-efficient when compared to double glazed windows.
Triple glazed windows promote a lot of comfort owing to its features. There are so many advantages of installing triple glazed windows, some of which are mentioned below:
Advantages of Triple Glazed Windows
When triple glazed windows are correctly installed, they have a wide array of advantages, the key ones among which are:
1. Durable and Rigid
Being more durable and rigid than traditional windows, they come with spectacular insulation performance. Finding the best application in colder climate, they also resist condensation. These windows provide value for money because they last very long, and do not require changing from time to time.
2. Reduce Sound Transmission
Triple glazed windows reduce sound transmission as well. Therefore, these windows will serve as a great way to sound proof the windows of your house. You must know that living in a residential area invites all kinds of noises into your home. Also, when you also don't want the sound to leak out of your house, triple glazed windows step in and help you tackle this hazard of prolonged sound exposure.
3. Increased Security
Since triple glazed windows have three layers of glass, they help ensure an increased level of security. While the thickness of the windows definitely plays a role in its strength, it is the way these windows are put together that defines its solidity.
4. You get to Save Energy
As compared to the double glazed and regular windows, triple glazed windows offer a great amount of energy savings, which reflects in your electricity bills. Hence, you get to save energy as well as your utility costs when you install these windows.
5. Comfort
In addition to this, triple glazed windows work in providing thermal comfort from the inside as they work towards reducing heat loss. During colder climates, you get to stay warm because of these windows. Who doesn't need that extra comfort in their homes? These windows facilitate just that.
Triple glazed windows, owing to their useful features, make for a compelling option, be it for a new construction or renovation. If the benefits it offers as a product aligns with your budget, then this is an option you must consider.

Sahil Ahuja
09 Jan 2019

Good product and awesome team.

Anil Singhal
09 Jan 2019

Happy with the quality and service Team

Subha Singh
09 Jan 2019

I like the service offered by fenesta. Its one of the best upvc window making company. Thanks to fenesta raipur and Mr.prakash

Nimesh Kher 
09 Jan 2019

It's great I have recently renovated my room with fenesta windows really mind blowing.

Rakesh Baweja
09 Jan 2019

Happy with the team and services