What Makes uPVC The Perfect Pick For Your Home? Nov 09, 2015 By &nbspFenesta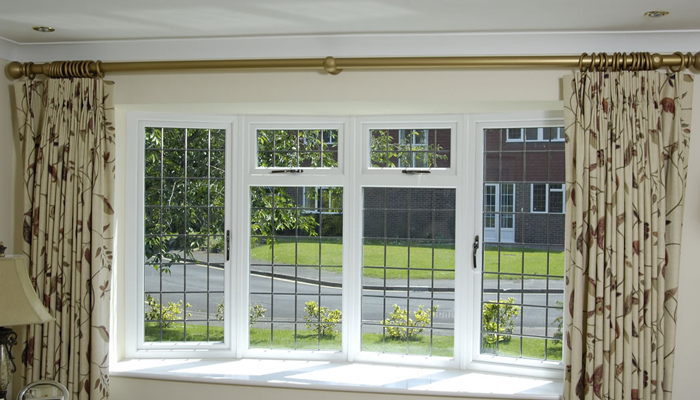 When it comes to windows and doors in your house, UPVC, also called double-glazing is a great option. While it's not imperative for doors, especially if you do not have any glass on it, for windows, it works out really well to go for UPVC. Any window and door company will tell you, that UPVC offers a number of benefits. One of the biggest advantages is that UPVC is tough, durable and long lasting. The windows in your house is not something that you are going to replace often and it makes complete sense to go for a material that comes with such a guarantee. In addition to being durable, UPVC windows are also extremely low maintenance. Like other alternative window options, these windows do not need to be painted or maintained as often. Plus, the industry is very tuned in to all the health and security regulations which means that the UPVC windows incorporate in their design the very latest when it comes to advanced locking mechanisms. UPVC as a material is extremely versatile and can be processed to accommodate almost any kind of design. Plus, these windows are available in a number of different designs and colors too. As a result, they can be easily matched to almost any kind of style and design in a house. Other than the factors above one of the key reasons why UPVC windows are a perfect pick for your home is the cost effectiveness they provide. These windows are economical and energy efficient. The energy efficiency is denoted by the fact that they provide significant savings on home heating costs, reductions in thermal loss and good sustainability. All these benefits listed up make these uPVC windows a lucrative option for windows in your home. This works both as an option for replacing old ones or putting brand new ones in when building a new home. Looking for new windows for your home? Make an informed, money saving choice by picking UPVC windows today!

Sahil Ahuja
09 Jan 2019

Good product and awesome team.

Anil Singhal
09 Jan 2019

Happy with the quality and service Team

Subha Singh
09 Jan 2019

I like the service offered by fenesta. Its one of the best upvc window making company. Thanks to fenesta raipur and Mr.prakash

Nimesh Kher 
09 Jan 2019

It's great I have recently renovated my room with fenesta windows really mind blowing.

Rakesh Baweja
09 Jan 2019

Happy with the team and services