What Does Front Door Say About Your Home? Mar 23, 2018 By &nbspFenesta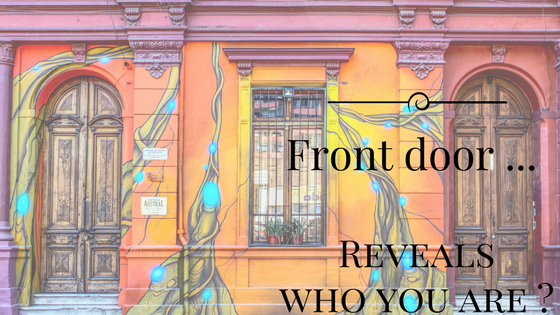 If eyes are the windows to your soul, then your front door is portrayal of your personality. The entrance door to your home is the first impression and reflection of who lives inside. Selection of an entry door that fits your style, adds aesthetic value, safety and security to your home, is one of the important process while building a new home or renovating an old one.
Color, design and style of the main door can tell a lot about the family living there. .
The most commonly used front door colors in India are:
1.White Door -
It clearly signifies that your home is very organized and articulate. This family is very content with their life and to keep the home neat and clean is part of their everyday routine.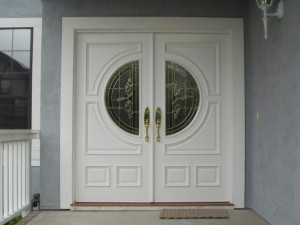 Image Credit: Pinterest
2.Wood/Earthy Door -
It signifies that your home has a traditional value system. You have a friendly nature and are grounded. Choosing earthy hues imply you love travelling outdoors.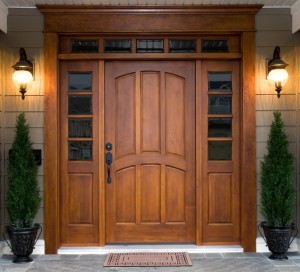 Image Credit: Energy.gov
Style and Design of the Door:
1. Solid Door with a Peep-Hole - It implies that you like to keep a discreet lifestyle and don't like invasion in your private space, which surely is, in most of the cases.
2. Designer Doors - It implies that you are very social and outgoing. You are open-minded and have individual opinion, which is well respected. You surely like to remain ahead of times in fashion, trends or career and like to make an effective first impression amongst friends and family.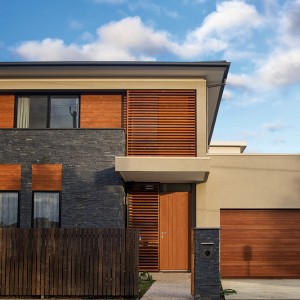 3. Casement Door -
Usually referred as French doors too. They add a dramatic elegance to your home. This implies that the home might be deigned in a modern contemporary design. Sophistication and class is a part of your living style. Warm and welcoming nature with a little drama adds the spice to your personality.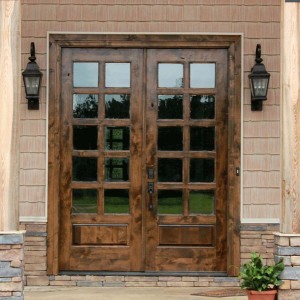 4. Sliding Doors -
It signifies you are a welcoming personality, inviting and an open book. You surely make the guests feel at home under any circumstances. Sliding doors or doors with large windows have a free flow of natural light which uplifts the home and makes it a happier place to stay.
5. Solid door with Knockers -
It signifies a traditional value system imbibed in you. It also states that you like to live life king-size and prefer to do it differently. Your uniqueness is your forte and you flaunt it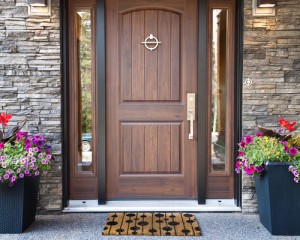 So, the next thing on your mind would be how to determine which door is right for my home?
Keep in mind 4 important factors before renovating or buying a new door for your home?
1. Budget 2. Features of the door 3. Durability, Safety and security 4. Design
Budget for the Entrance Door – Plan a budget for the entrance door of your home. Keep the following factors in mind before you buy a door.
a) Its durability b) Long term benefits c) Weather and termite resistant feature d) Locking system for security purposes e) After service and distribution channel f) Variety in designs g) Material of the door
Features of the Door and Benefits – Features of a door is the decision making point for any buyer, hence it becomes critical that before you take the right choice for "THE" door, register these points before investing in a door.
a) Energy Efficiency b) Security system of the door c) Weather endurance - Strength and stability d) Low maintenance e) Termite resistant
Durability, Safety and Security – Front door is a protective shield for your home, so its durability and safety should be considered while investing. Check for:
a) Manufacturing strength of the door b) High impact resistant door skin of UPVC c) Special tamper proof and 'bump' proof locks cylinders d) Hook locks
Design – The design of the uPVC door should imbibe the aesthetic value of your home. E.g. If the interior decor of your home is modern, an antique or a steel door will look completely out of place, so choose the door which magnifies the personality of your home. While choosing a door style for your home your choice should be based on following factors:
a) Wide selection of colors b) Contemporary designs available c) Customizable door option available d) Latest designer doors
By now, you would have known your personality type by the entrance door you have. Fenesta is a one-stop solution to buy excellent and high quality doors for your home. It possesses all the features and designs for a perfect gateway to your home.
14 Reasons Why Choose Fenesta Doors for Your Home:
1. Customizable, Extremely versatile and trendy 2. Available in variety of colors and designs 3. Multi-chamber system- increases heat and sound insulation 4. Multi-point locking systems for enhanced security 5. Double and triple glass options for better insulation 6. Hurricane bar option to withstand storms and Rain track and sill for insulation against rain 7. Extremely energy efficient 8. Airtight sealing to keep out noise, dust and pollution 9. Attractive and durable, built to outlast 10. Weather and termite resistant, doesn't fade or rust 11. Low maintenance 12. The New – Age Wood Substitute - Timber-like grains on a Fenesta Door impart the feel of expensive wood. That's where the comparison with wood ends. Unlike wood, the Fenesta door doesn't wrap, contract or expand. It retains its share and sheen for decades 13. Customer service – 24*7 14. Nationwide presence
Do let us know your style and Fenesta experts will advice you with impeccable design ideas for the doors.

Sahil Ahuja
09 Jan 2019

Good product and awesome team.

Anil Singhal
09 Jan 2019

Happy with the quality and service Team

Subha Singh
09 Jan 2019

I like the service offered by fenesta. Its one of the best upvc window making company. Thanks to fenesta raipur and Mr.prakash

Nimesh Kher 
09 Jan 2019

It's great I have recently renovated my room with fenesta windows really mind blowing.

Rakesh Baweja
09 Jan 2019

Happy with the team and services