All About Panel Draperies Sep 08, 2015 By &nbspFenesta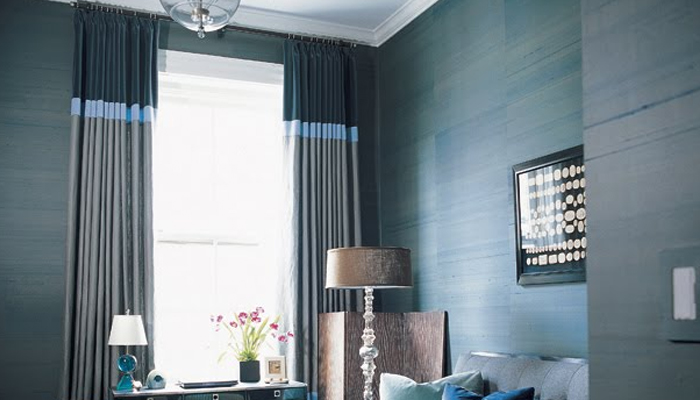 Using panel draperies to create a fuller look for the curtains in ones home is a great idea. When it comes to window interior design, panel drapes are a great way to uplift and perk up the windows.
Simply put however, panel drapery refers to curtains and how they can be used in different forms and sizes as part of window treatments. Whether it's villa windows that we are talking about or regular home windows, this applies to both.
When we say a single curtain panel, what we are referring to is a single curtain that can be used individually or in combination with other curtains to create a fuller look for the window. These day's newer window styles have come in but if one talks to any UPVC window manufacturers in Chennai or in any other part of India, they will confirm that, curtain panels still hold strong demand and popularity.
When one decides to hang curtains, the few factors that need to be considered are the sizes that are required, the actual design that one would be looking for and the variations that could go in. Curtain panels are an integral part of window interior design and as a result of that there are a number of variants available such as tiebacks, valances and even options for how they are going to slide into rods.
If one is looking for something that goes into villa windows in home, a more full look might be a better option. Alternatively, for an apartment there is the option of going light and simple.
Like mentioned, panel drapes or curtains area is a common and relatively popular method of doing up windows. As far as window interior design goes, it is hard to think that this trend is ever going to change.
Looking to perk up your windows/ Look for a set of panel drapes and give your windows new life today!

Sahil Ahuja
09 Jan 2019

Good product and awesome team.

Anil Singhal
09 Jan 2019

Happy with the quality and service Team

Subha Singh
09 Jan 2019

I like the service offered by fenesta. Its one of the best upvc window making company. Thanks to fenesta raipur and Mr.prakash

Nimesh Kher 
09 Jan 2019

It's great I have recently renovated my room with fenesta windows really mind blowing.

Rakesh Baweja
09 Jan 2019

Happy with the team and services