All About Fenesta's Commercial Windows Apr 15, 2015 By &nbspFenesta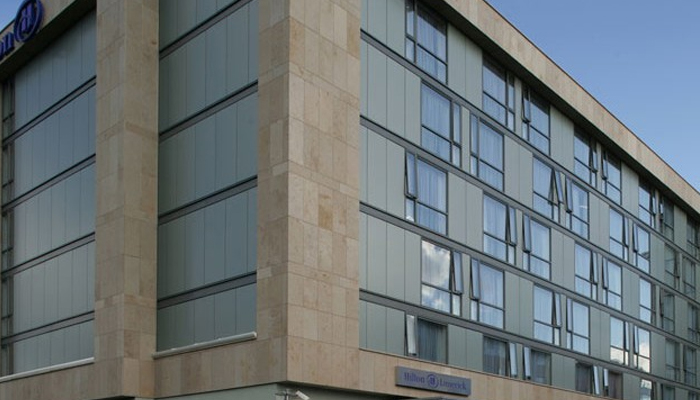 Fenesta being India's largest windows and doors company we have a wide product range. While we are the number one suppliers of home windows and doors, even when it comes to commercial windows and doors we have what one can call the leading edge. Whether it's hotels, offices or even establishments like hospitals etc our commercial windows and main doors are the right fit for any of these.
The UPVC windows and doors that we have at Fenesta come with a range of features. These include:
Fade resistant sashes and frames
Low maintenance and high durability
For commercial buildings they are insect resistant and keep the property termite free.
All main doors as well as windows are highly insulated for noise as well as energy efficiency.
All commercial windows are fusion welded as well as multi chambered, thus protecting from heat and pollution.
For office, our windows are large that allow a lot of light into the rooms and help create bright working spaces.
The windows that we offer at Fenesta are tailored to be green windows that are made of UPVC recyclable material, which also uses less energy at the time of production.
All in all, all commercial doors and windows that we manufacture are durable, long lasting and require minimal maintenance. These features are highly sought after and together make our products as popular as they are.
We have trained staff who can assist in the needs of all kinds of commercial projects and help deliver a job that is of a global standard.
Looking for windows for your commercial property? Contact Fenesta today and we will come and help you make the best possible choice.

Sahil Ahuja
09 Jan 2019

Good product and awesome team.

Anil Singhal
09 Jan 2019

Happy with the quality and service Team

Subha Singh
09 Jan 2019

I like the service offered by fenesta. Its one of the best upvc window making company. Thanks to fenesta raipur and Mr.prakash

Nimesh Kher 
09 Jan 2019

It's great I have recently renovated my room with fenesta windows really mind blowing.

Rakesh Baweja
09 Jan 2019

Happy with the team and services