7 Beautiful Decor Ideas with French Doors for Christmas Dec 18, 2019 By &nbspFenesta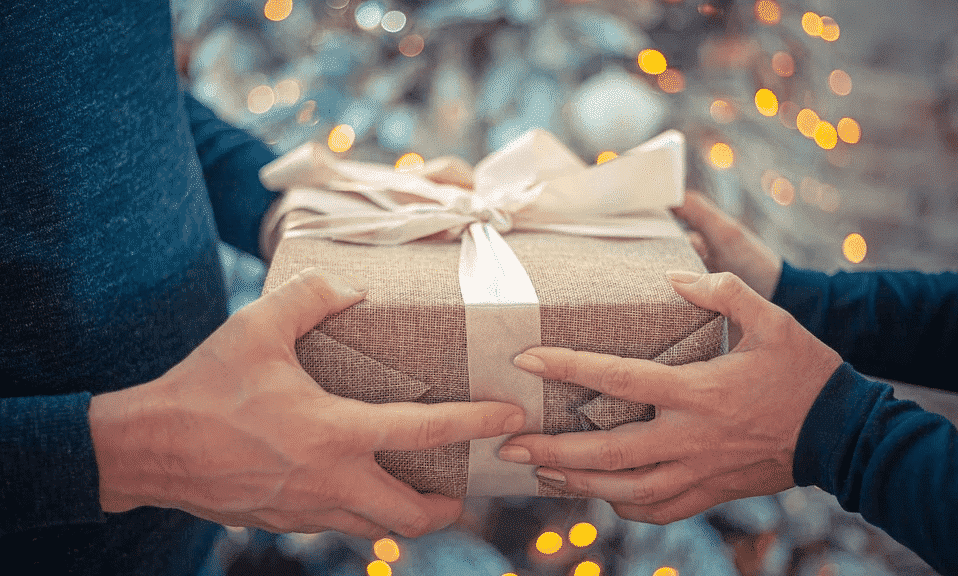 With the season of joy kicking in, it's time for everyone to rejig themselves in the embrace of warm hues and jolly vibes. Winter is the time when you can experience the bustling energy around you, and in large part, that's down to Christmas. It won't be wrong to state that there's a merry vibe is in the air, sparkling lights in the city, and the seasonal cuisine – everything about Christmas is merry. While the world outside is decorated with glam and glitter, it is also the time to dress up your house in the colours of mistletoe. And if you have French doors, then that's a big bonus.
Peeping into the History of French Doors
Originating back in the 16th – 17th century, French doors are full-length doors with double sashes which generally open inwards as opposed to the other hinged doors. Designed with large glass panes that are segmented into small glazed sections, French doors can give your home an elegant look, elevating its aesthetic appeal. These doors have an interesting history attached to their origin; when the French fought against Italy, they bought back a trace of Renaissance architecture with them, one of the pivotal outcomes of which was beautifully crafted French doors.
Quite interestingly, these are available in many different materials, including the highly advanced uPVC ones. Nevertheless, irrespective of whether you have uPVC French doors or those made of some other material, there's no denying that French doors bring along amazing benefits like easy access to the patio, energy efficiency, low maintenance, all of which make it a good investment.
Coming back to the Christmas-y vibe, here are a few beautiful decor ideas with French doors that will make your Christmas even jollier: –
1. Patio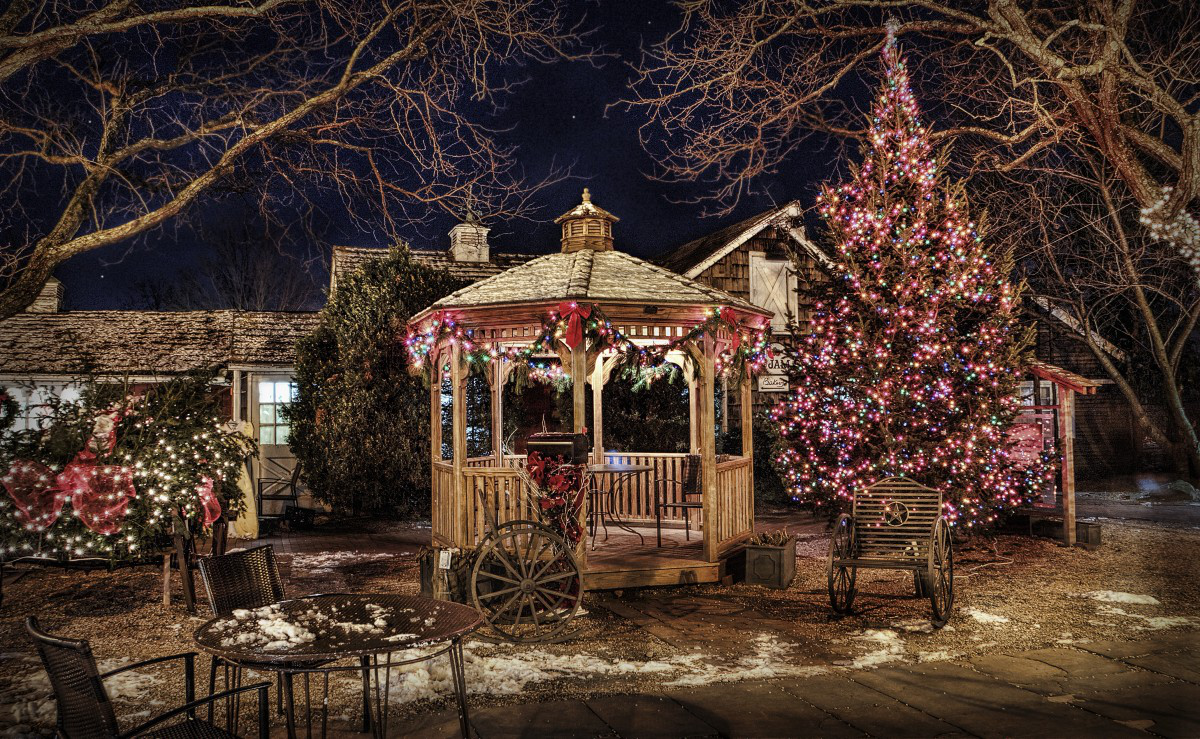 When it comes to decorating this area for Christmas, you have a lot on your plate. Keep the big lit Christmas tree near the door, and create a beautiful crib next to it. Not only will the lighting of your tree enhance the look of your door, but it will also give your decoration a unique touch. That being said, you can decorate the entire patio area with colour co-ordinated fairy lights for a better look.
2. Living Room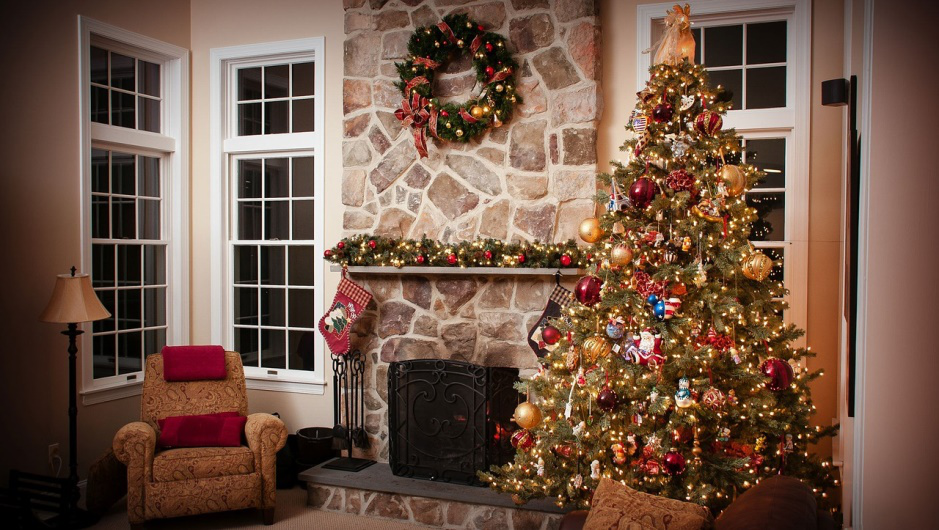 Since the living room is a place where guests spend most of their time, you can take the liberty of decorating it with lights, lanterns, wreath, bells, and a whole lot more! However, if you want to give your room a distinct touch, then instead of decorating the entire living room, select a corner of the room where you can place the tree and just decorate that area with lanterns and colourful thermocol balls.
3. Dining Room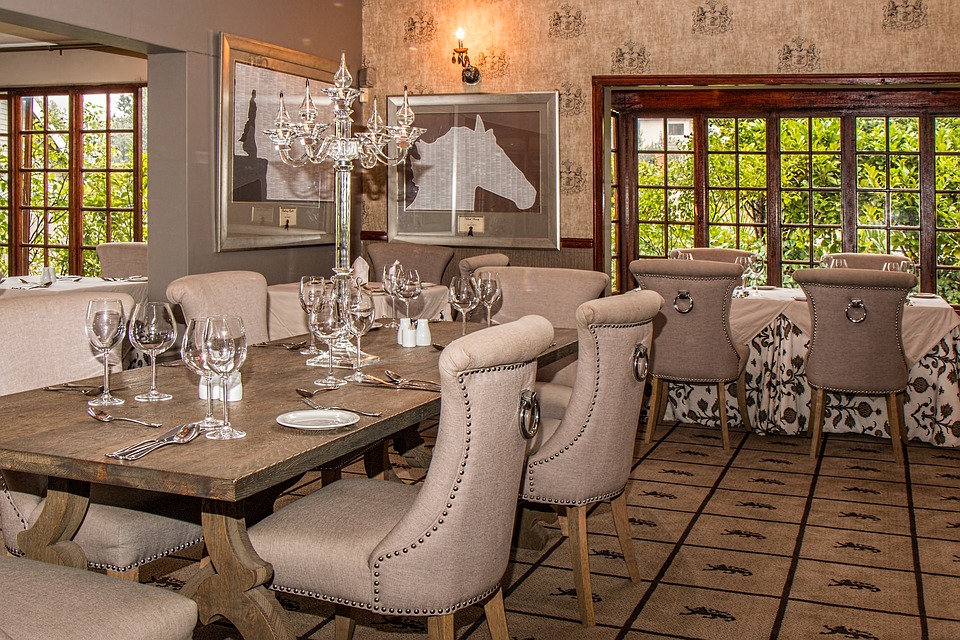 When it comes to French doors gracing your house, dining rooms aren't to be left behind. While it is not necessary to place your Christmas tree in the dining room, you can simply keep some plants and decorate around it. Have you heard the song "Under the Mistletoe"? Well, decorating your dining room only with Mistletoe will be a unique idea with a Christmas bell hanging right at the centre like a chandelier.
4. The Main Entrance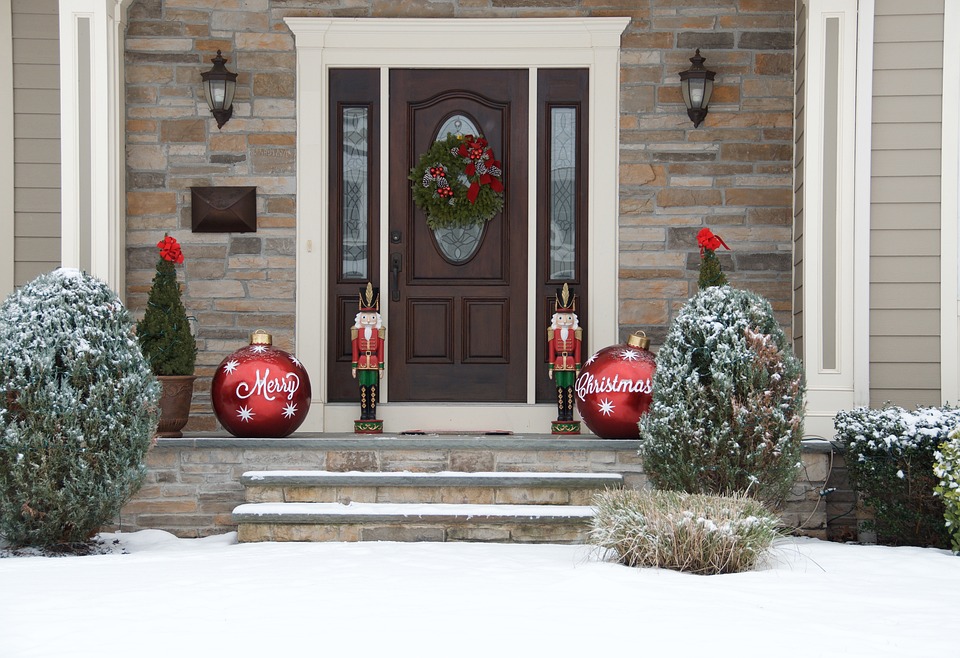 How does the idea of uPVC French doors gracing your home's entrance sound? Take our word of it; it will be effortlessly classy!
You can decorate the entrance with artificial snow (use cotton) and make a snowman outside for a merrier look. Adding to this, you can also lay fairy light strips on the snow to give your decorations a brighter look in the night.
5. Terrace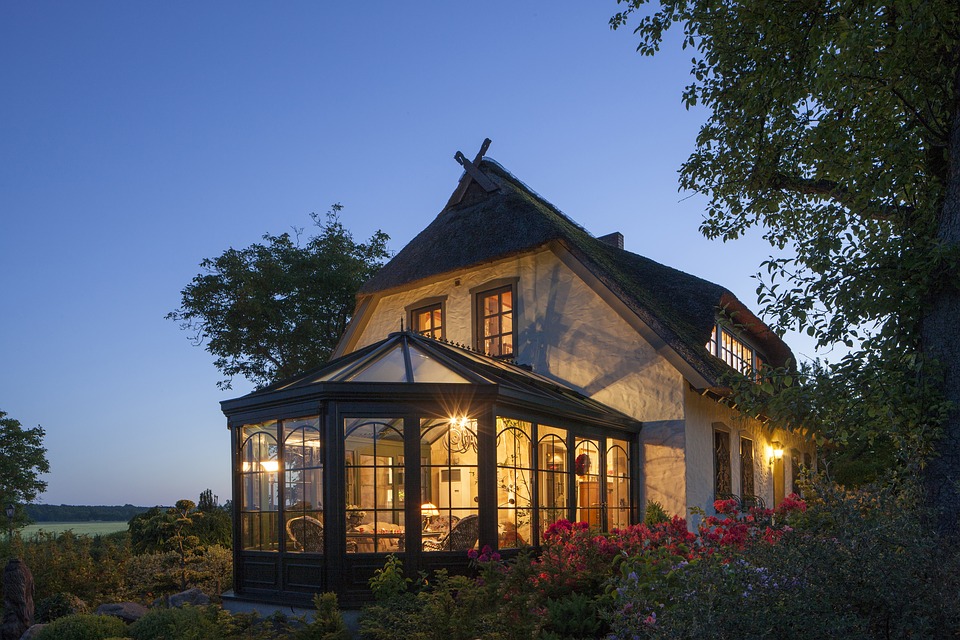 Thanks to their versatility, French doors work well as terrace doors too! Here again, instead of decorating the terrace with the conventional Christmas decor, you can add a touch of elegance to it with colour co-ordinated decor items. Use Christmas balls and stars to brighten it all up!
6. Balcony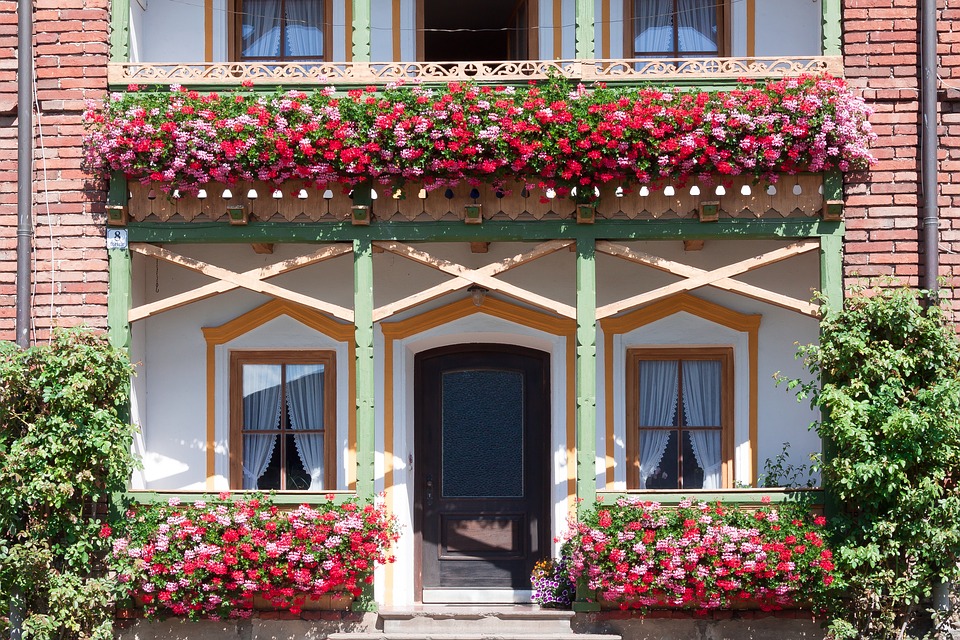 Want to feel merrier? Just decorate your balcony with all the cute elements of Christmas and you'll see how the French doors will work as the perfect backdrop.
With the trend of keeping it minimal when it comes to interiors, you can just decorate your balcony with fairy lights, bells, and tree – and your Christmas decoration will spruce up like no other.
7. Driveway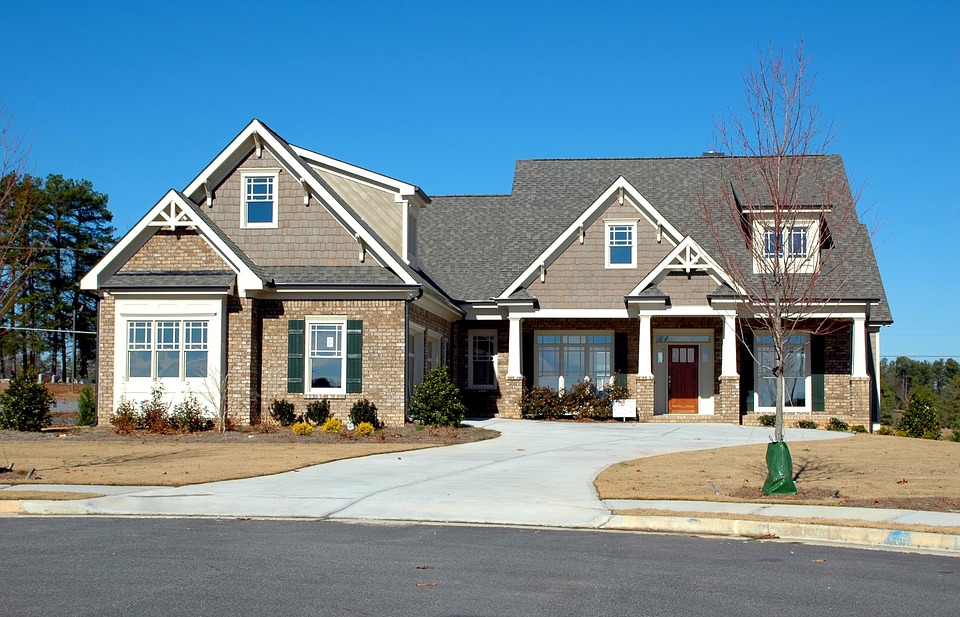 If anyone laughs at the idea of French doors in the driveway, show them this. During Christmas when the driveway is lit with lights, French doors play the 'perfect wingman'. You can decorate the area with artificial snow to kick in the feel of Christmas even more.
And you thought you can't get creative with French doors…Well, these Christmas decor ideas are sure to change your mind.

Sahil Ahuja
09 Jan 2019

Good product and awesome team.

Anil Singhal
09 Jan 2019

Happy with the quality and service Team

Subha Singh
09 Jan 2019

I like the service offered by fenesta. Its one of the best upvc window making company. Thanks to fenesta raipur and Mr.prakash

Nimesh Kher 
09 Jan 2019

It's great I have recently renovated my room with fenesta windows really mind blowing.

Rakesh Baweja
09 Jan 2019

Happy with the team and services