5 Decorating Ideas for Your Balcony Dec 13, 2018 By &nbspFenesta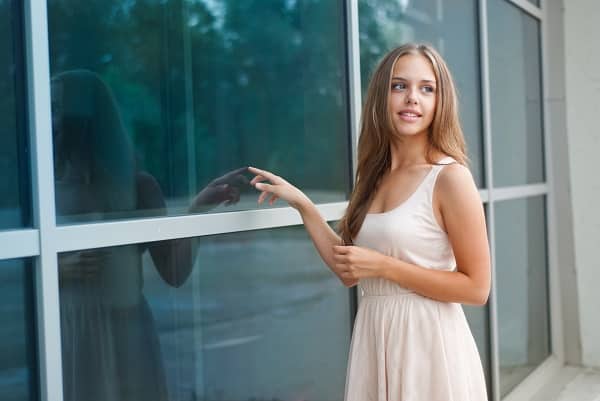 A space in the home, which takes all your stress away – The balcony. A fresh start to the day, where you sip a hot cup of coffee, your entangled thoughts are loosening up and your smile widens at the sight of blooming flowers in mesmerizing beauty of your own green space.
It's that space in the home, which connects you to the outer world in its own mystic way. A perfect place to host barbeque sessions for family and friends, have a quiet romantic dinner or simply have your own time.
5 Cool ideas to dress up your balcony:
(1) Keep it Simple - Use dual purpose furniture in the balcony. It will consume less space and be multi functional. Organize the balcony with comfortable seating as per the shape and size of space. Objective is to keep the balcony spacious and not cluttered. Images below show options for both small and big balcony.

Image Credit: homedit.com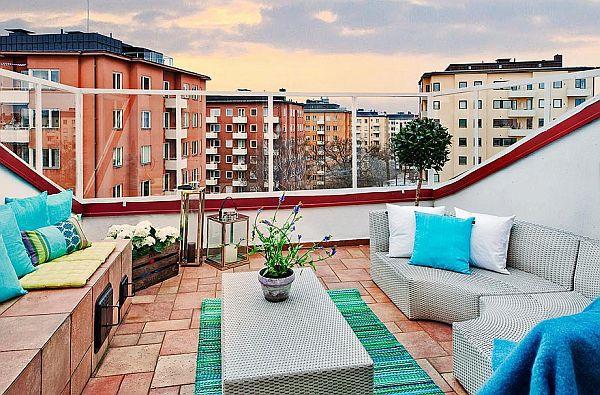 Image Credit: homedit.com
(2) Add Lighting - Bring life to the balcony by lighting up the space to create a relaxed ambience. You can light up the potted plants, ceiling or the corners using soft lighting to enhance tranquility.
Few inexpensive lighting ideas to decorate your balcony are:
a) Use yarn ball fairy lights
b) Hanging lanterns
c) Glass tea light holders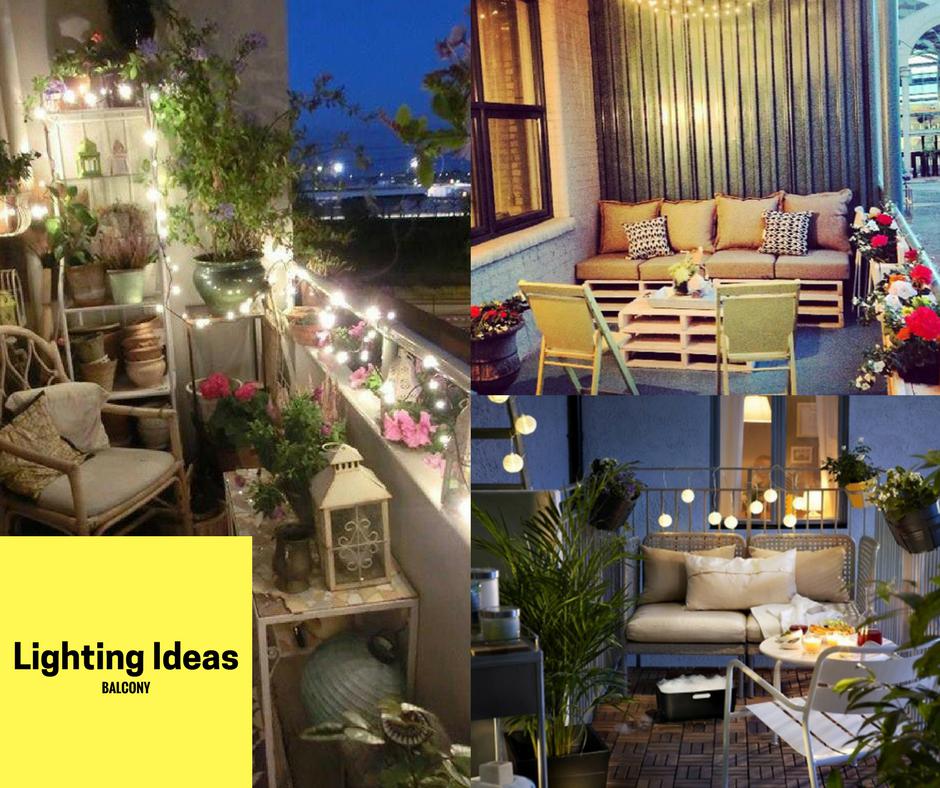 Image Credit: Homemydesign.com
(3) Add Greens - Greenery in the balcony leaves an impression of being in the garden. Bring nature into your balcony with potted plants and make it classic. Add plants, which attract butterflies to your home like privet, stonecrop, butterfly blush, burdock, sunflower, glasswort, snapdragon etc.
Innovative Ideas for Balcony:
a) Use potted plants in different shapes, sizes and colors to enhance the brightness and add creativity.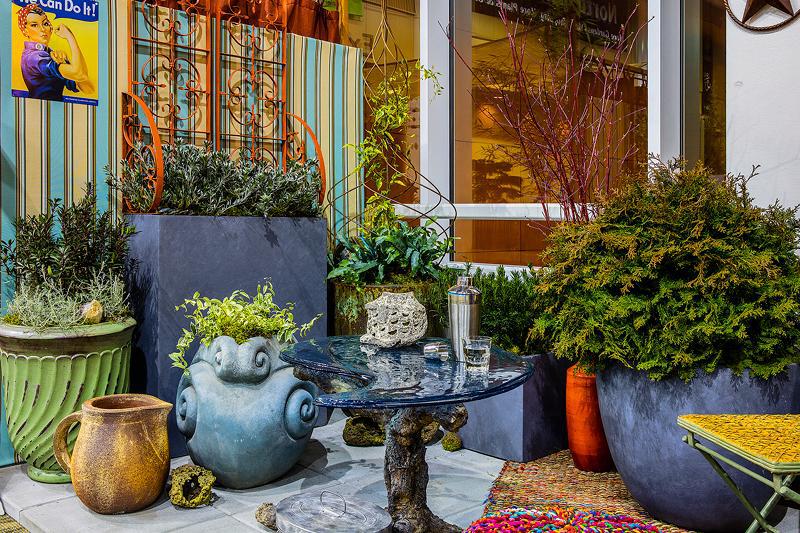 Image Credit: gardenshow.com
b) Hang potted plants in a pattern to give a chic look to the balcony.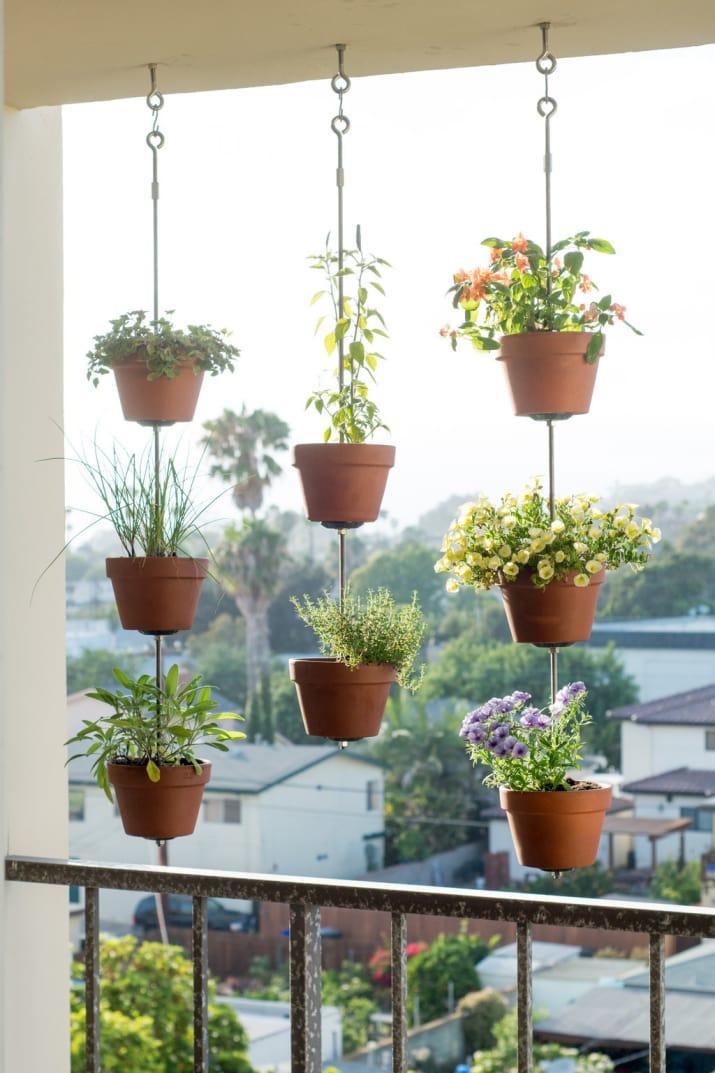 Image credit: buzzfeed.com
c) Vertical garden or a hanging garden is a good option if there is a space constraint.

Image Credit: Buzfeed.com
d) Railing planters – use railing planters to decorate the balcony with plants.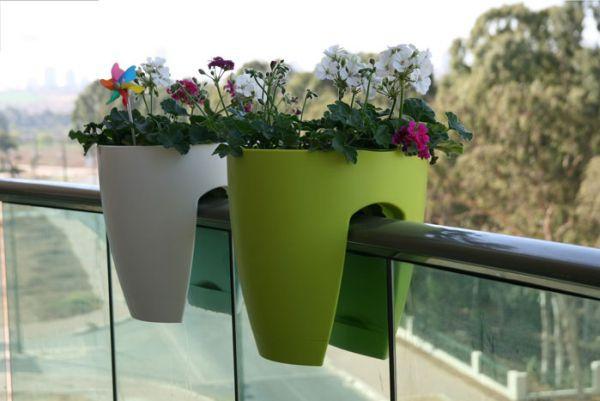 Image Credit: minimalisti.com
e) Hang a bookshelf in the balcony.
f) Paint rocks or stones of different shapes and size to add color to the space.
(4) Swing - Transform your balcony with a swing. It will give a cozy and a relaxed feel about the whole place.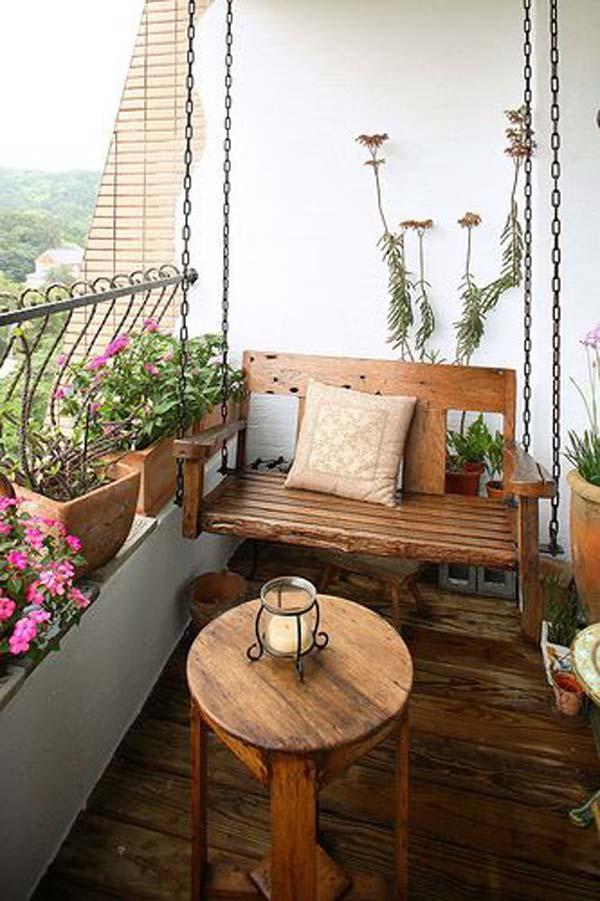 Image Credit: homesthetics.com
(5) Add What You Love - Decorate the balcony with bright rugs and comfy cushions. If you have old antique pieces at home or wooden planks use it in the balcony to enhance the beauty.
Give an edge to your home with these cool ideas to decorate your balcony.

Sahil Ahuja
09 Jan 2019

Good product and awesome team.

Anil Singhal
09 Jan 2019

Happy with the quality and service Team

Subha Singh
09 Jan 2019

I like the service offered by fenesta. Its one of the best upvc window making company. Thanks to fenesta raipur and Mr.prakash

Nimesh Kher 
09 Jan 2019

It's great I have recently renovated my room with fenesta windows really mind blowing.

Rakesh Baweja
09 Jan 2019

Happy with the team and services