Interior Design Tips: Fabric Curtains For Your Windows Mar 09, 2016 By &nbspFenesta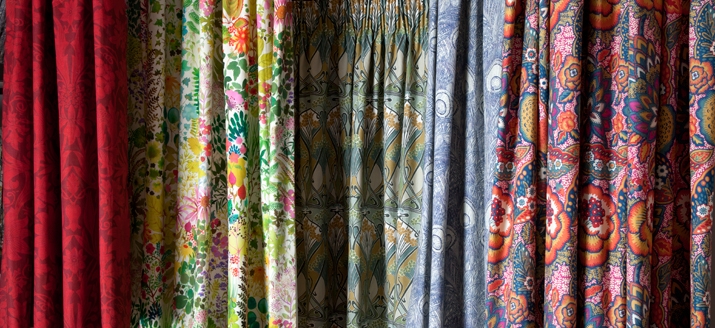 Small changes can make a big impact when it comes to home interiors. You can give a room or your house a whole new look by making a single, pervasive modification. One of the simplest and most popular things you can do is switch out your window coverings. Fabric curtains, in place of or in addition to venetian blinds, shutters, long vertical blinds, or roman blinds, has potential to bring color, texture, and depth to your windows. Let's look at the options. Curtain choices will depend on what your existing window coverings are, whether you want to get rid of the existing coverings or not, and how much of your window you want to cover. Consider all of these elements when thinking about the windows in your home. Valances are a simple addition to windows you'd like to leave open to as much daylight as possible. They also add depth and color to windows already sporting long vertical blinds, venetian blinds, or roman blinds. You could choose a color for your valances that will pop, something that will bring together a fresh color scheme, or a neutral to help the window blend into the existing scene. Cafe curtains make a nice partner for valances if you've decided to remove old coverings. (Valances, cafe curtains, and some kind of blind would be too busy!) These are typically hung on a spring-loaded rod toward the middle of the window frame, away from the valances. You can play with the height to see what works best for your situation. Have fun with the colors and textures too. Your valance and cafe curtains don't have to be of the same color or pattern, but they should aim for cohesion since they adjoin the same window. Curtains measured to fit the height of a window will look best with venetian blinds. You can use the combination of blinds and curtains to shade your room from the sun. There are no hard or fast rules for curtains the length of the window frame. Choose a fabric that suits your design needs, whether it's colored or neutral, translucent or opaque, patterned or solid. Long, flowing curtains make good additions for windows with long vertical blinds. Choose a translucent or gossamer fabric that, when pulled closed over the window, creates a glow in the room instead of darkness by completely blocking the light. You'll want to be sure that you hang them properly so they don't get tangled with the blinds. We'd love to see how you've incorporated our design ideas in your home. Send us pictures or leave a comment here!

Sahil Ahuja
09 Jan 2019

Good product and awesome team.

Anil Singhal
09 Jan 2019

Happy with the quality and service Team

Subha Singh
09 Jan 2019

I like the service offered by fenesta. Its one of the best upvc window making company. Thanks to fenesta raipur and Mr.prakash

Nimesh Kher 
09 Jan 2019

It's great I have recently renovated my room with fenesta windows really mind blowing.

Rakesh Baweja
09 Jan 2019

Happy with the team and services